I've been working on the railroad!
It is interesting how we change directions in life. For many years I planned to someday retire to Maine and build boats. I was never particularly interested in railroads or trains. But once I retired and got settled into Boothbay Maine I started to visit the Boothbay Railway Village and pretty soon I was working on the railroad.

The village is a small museum of rural Maine life and transportation. It houses several historic buildings moved here from sites around the state. The town Hall was actually in use as Boothbays Town Hall from about 1847 to 1990. We like to tell visitors that townfolk came here to vote for Abe Lincoln! Our entrance building is the Maine Central Station from Freeport Maine.

The railway part is a narrow gauge, 2 foot, operation with 3 in service steam locomotives, a gasoline powered switch engine and several historic coaches. There is also a large automotive museum with nearly 100 cars, from very early 1900.
Steam Course
One of the activities at the village is an annual steam course. This is a weekend event that teaches the basics of steam locomotives, boiler operation and 'driving' the locomotive. It sounded like fun, so I signed up and took the course in 2003.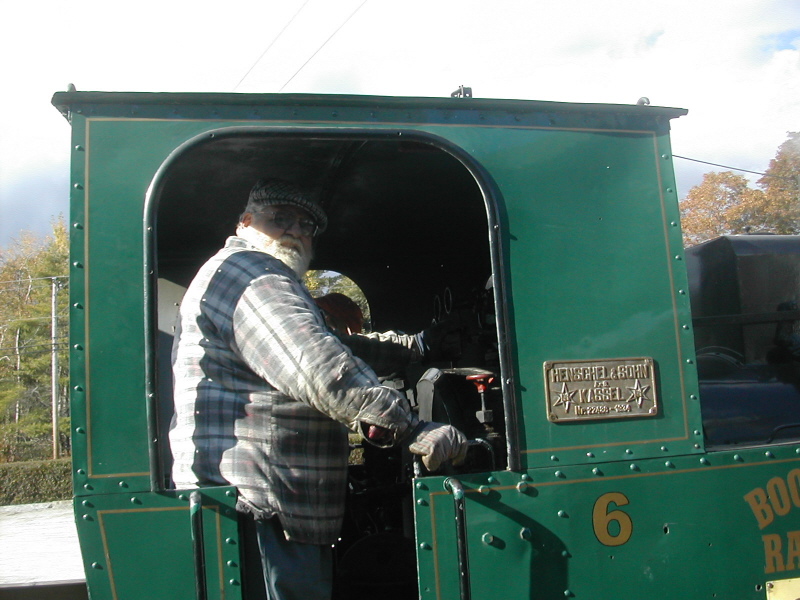 Here I am in the engineers position ready to roll.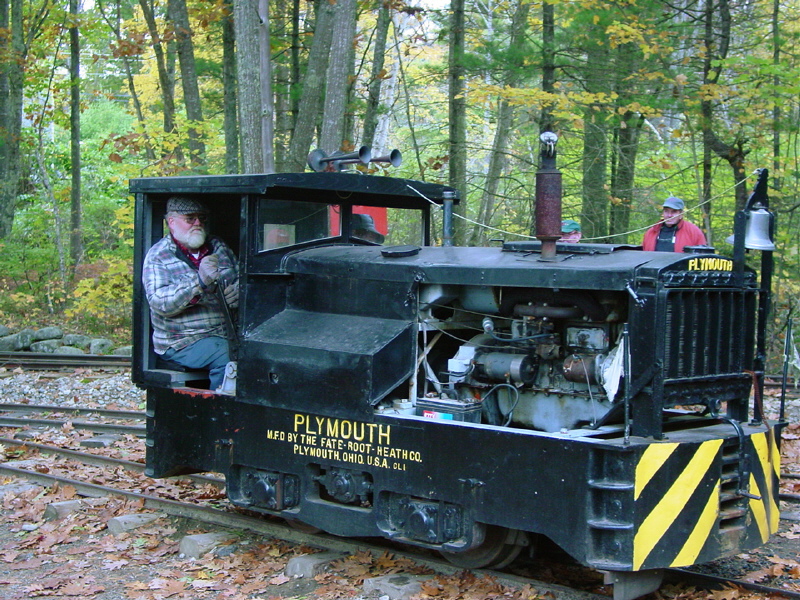 Actually, I like driving the Plymouth switch engine more than the locomotives. I did manage to have a minor 'train wreck' with it one day when I discovered that wet rails can be as slick as ice. But I didnt break anything, just bent some brackets on the caboose I hit.
Shop Work
The museum has a shop with most of the tools and equipment needed to keep its rolling stock in operation. Since I like mechanical work, I started to hang around the shop and help out when I could. One of the first operations was to rotate the tires on one of our locomotives. Thats right, we rotate tires! Locomotive wheels have cast centers, but have a steeel tire, or rim, that is heated and srunk onto the center. Because our operation is a large circle we tend to wear tires more on one side, so every few years we remove the wheels, remove the tires and switch them side to side.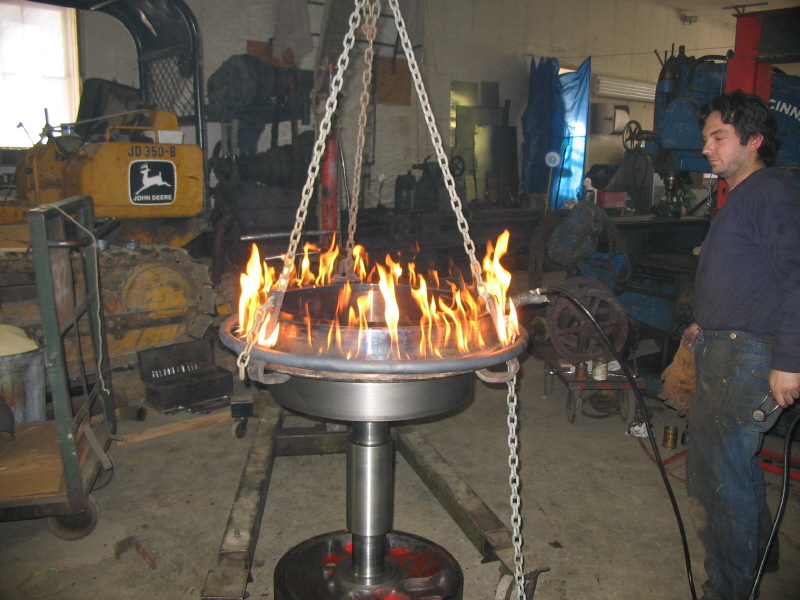 Here the tire is being heated with a propane ring burner. We only need to get it up to about 300 degrees F. This photo was shot just as the burner was lit. As the air flow was adjusted the flames came down to a nice, hot, blue flame, but that doesn't make a very exciting photo.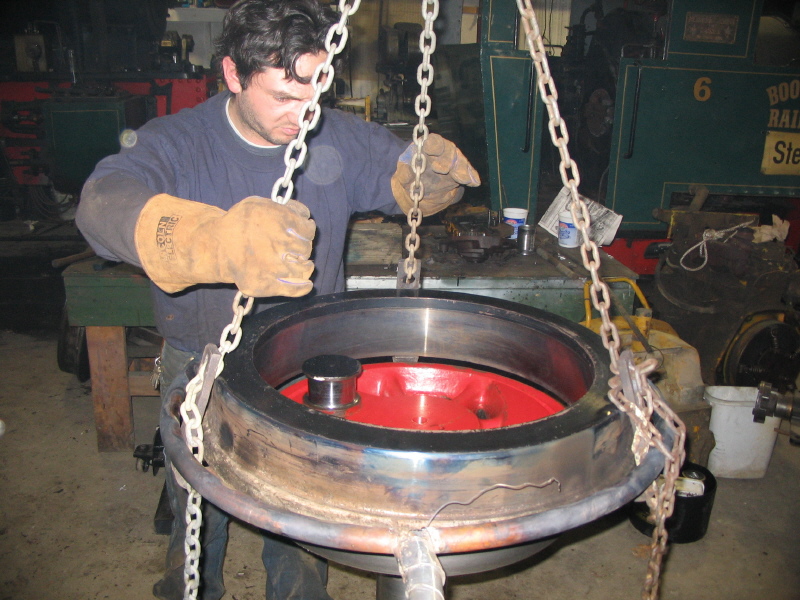 Once the tire is hot enough it is simply lowered onto the wheel.