Washington, Grand Coulee Dam
We entered Washington with the intention of driving across the North, along route 20. It is a scenic drive, rather remote, and a bit zig-zag. We checked at a ranger station for some information and headed across. We stopped at Crystal Falls, on the Little Pend Oreille River, then had a picnic lunch at a roadside campsite. It was all very nice, but after the mountains of Glacier it was a bit less impressive.
We noticed that Grand Coulee Dam was just down to the South a bit, so we decided to head down there. This is one big concrete block! 12,000,000 cubic yards of it. This is still the biggest power producing dam in the US, third in the world.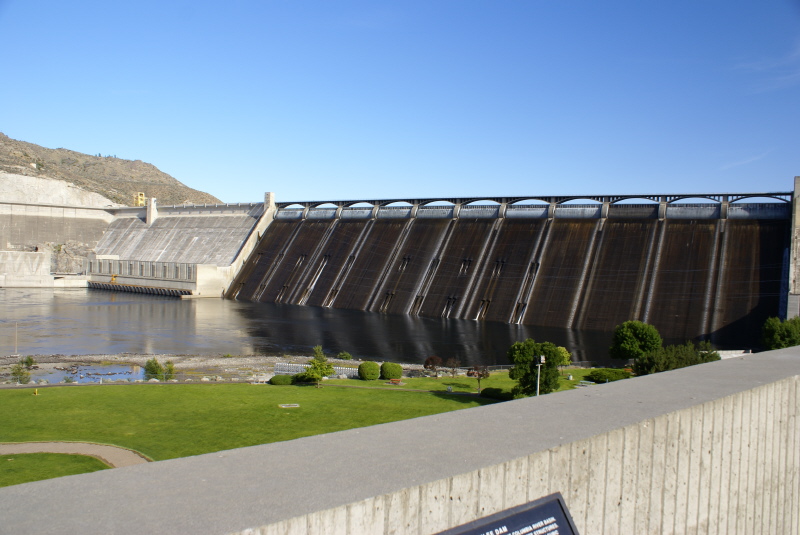 We looked through the visitor center, and noted they had a night laser show, so we decided to spend the night there. We found a nearby motel, had another Mexican dinner, and went back to the dam for the light show. We couldn't get any real photos of it. They open the dam gates and allow a full flow over the dam so the lasers play on a white water sheet. It makes an impressive noise.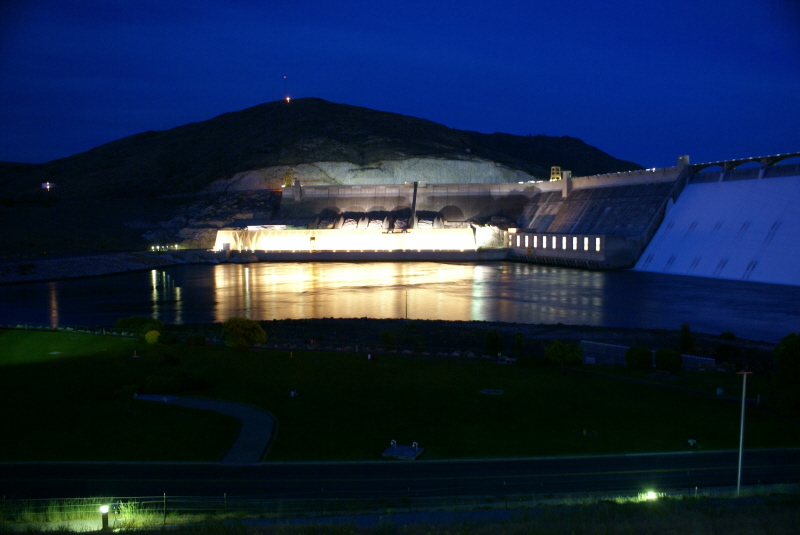 The next morning we went back to the visitors center to take the power house tour, but it was closed for some repairs to the elevator. We watched the movie on the damn construction, then headed out.
One part of the project I was not aware of is the pumped reservoir. Above the dam is a 25 mile long canyon. Earth dams were built at each end, and a set of pumps installed to pump water to fill this lake- called Banks Lake. As we left the dam we drove along the side of this lake. Its hard to believe every drop of water here was pumped up from the river. This is the main souce of water for the irrigation, which was one of the major reasons for building the dam. There are miles of canals off this lake to supply water to a huge area.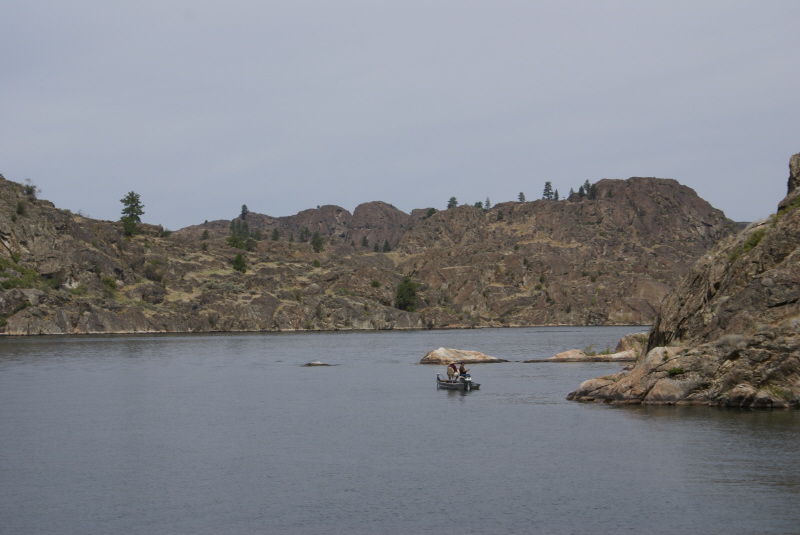 A short way past the canyon we were back on fairly flat farm land- miles of wheat fields.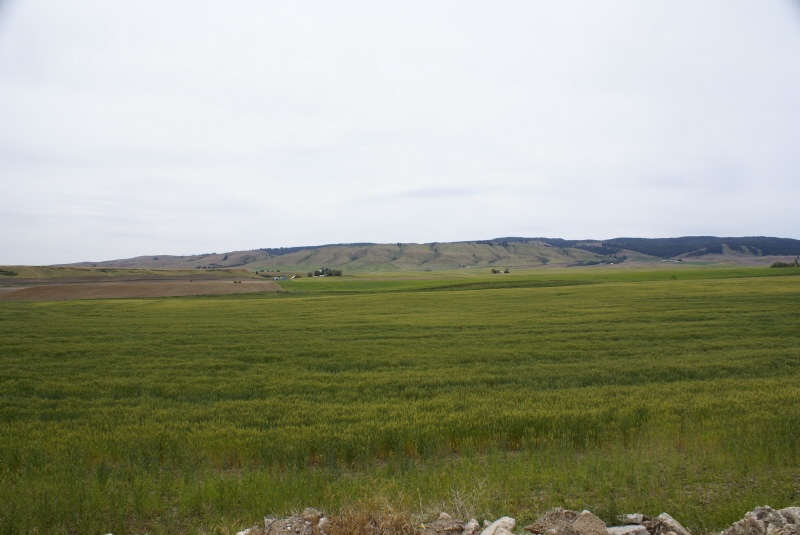 We dropped into another canyon, a steep down grade, and we were back in the valley, the Columbia River plateau and into orchard country. Now we passed miles of orchards, apple, apricot and cherry, of course with lots of farm stands to sell fresh produce.