Wisconsin and Minnesota
We finally got away from Michigan waterfalls and headed south, along the Lake Michigan shore and Green Bay. Not much to see, or worth taking photos, and easy driving. We did get into some severe weather with tornado warnings right in the area we were driving through.

Just on the border we stopped in the Travel Info center to collect maps and see what we might want to do in Wisconsin. They suggested a cheese shop, and this is their sign. We bought some cheese, and the guy in the store sounded just like Garrison Keelers skits of 'cheeseheads'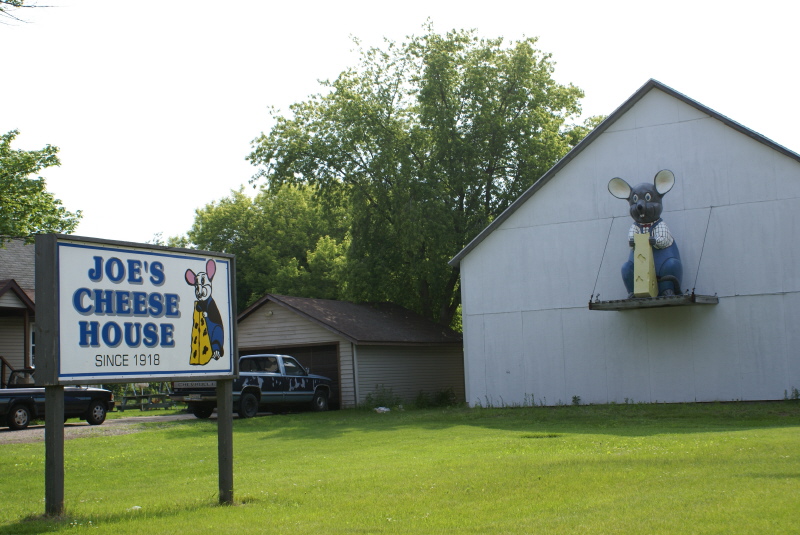 We got a room at an old Travelodge, Bonnie did her best calling for cheap places, and this one was cheap. It was clean, but not a place to sit around. We drove into downtown Oshkosh and checked the local library- a beautiful place, with good internet servie.
The next moring we headed to the EAA Air Museum. This is a great museum, with lots of interesting planes.
One interesting plane is the BD5. This was a very popular kit about 1970, and a friend of mine was trying to build one. I helped him some, but then he moved away, and I never heard if he finished it. I doubt it, since only a tiny number were ever finished.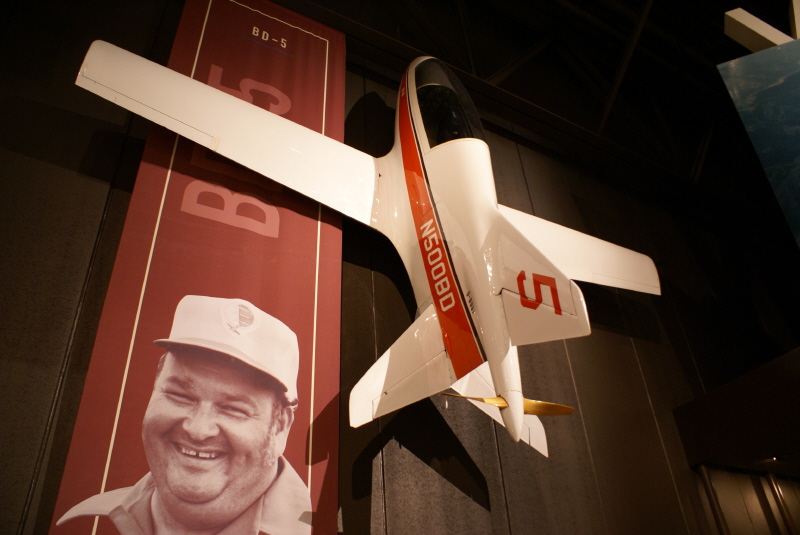 We spent about half the day in the museum, then headed over to an art museum that was having a special show of costumes. Bonnie went to see it, Ron hauled out a lawn chair and sat by the car reading a book about the Mackinac Bridge.
About 3:00 we headed west, across Wisconsin and part way into Minnesota. We spent the night in Rochester MN. The next day it was on the road early and covered a lot of miles, into South Dakota. We passed a place on I-90 that showed the mid point of I-90, between Boston and Seattle.