The Ablin 27 is built by Albin Marine of Cos Cob Conn. The Albin 27 was replaced by a 28 model in the early 1990's.
My boat is a 1990 Sport Cruiser model with the 157hp Isuzu 6BD1 diesel Here is a copy of a brochure page with the boats major specs.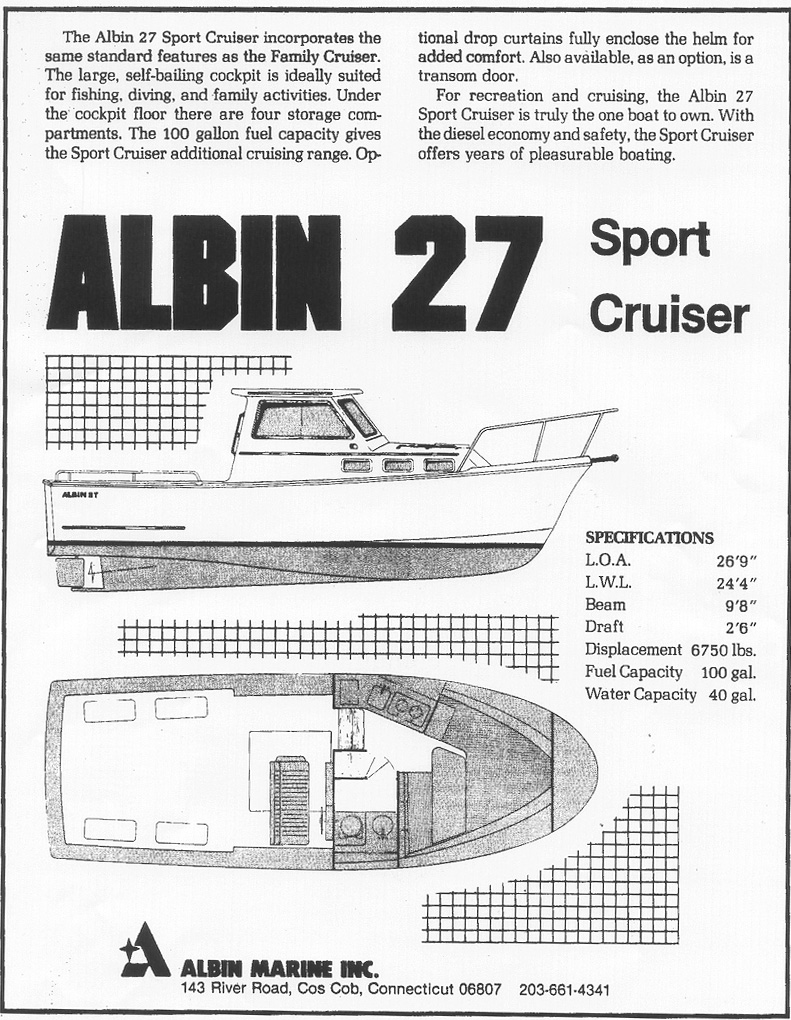 Following are two photos of my boat sent to me by the seller, and 2 interior shots taken at the time of the survey. Ill get better photos after the boat is in the water.