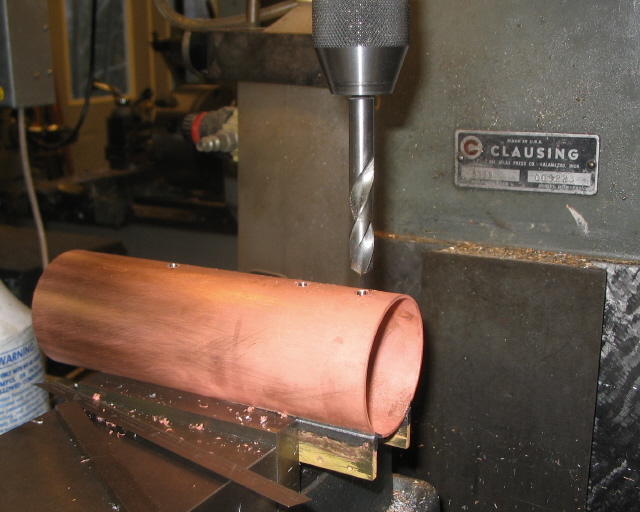 The boiler shell is apiece of 2" copper pipe. I soldered on a pair of 'legs' to simulate the firebox sides and provide the mounting for the boiler between the frames. Here the legs are holding the boiler in a vertical position so I can drill the holes in the top.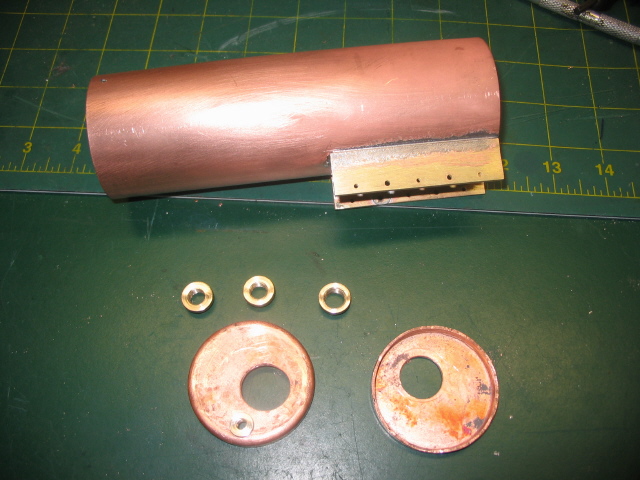 Here are the boiler parts, the main shell, two end flanges, and the bushes. The flanges were hammer formed over an aluminum form. I really like hammer forming copper, it works so well, IF the copper is anealed often enough. It took 3 cycles of hammer and anneal for these flanges.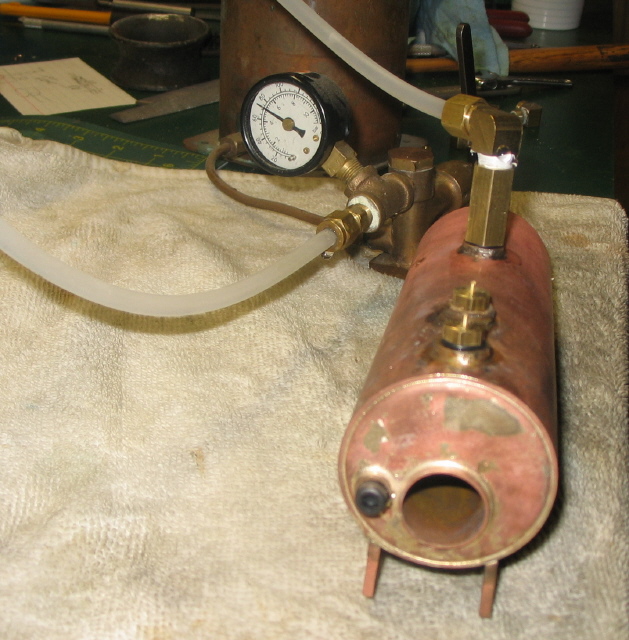 Here the finished boiler is being hydo tested with a hand pump. I made plugs for all the openings, and had more trouble getting all the plugs to seal, and my hand pump to stop leaking. The boiler had no leaks.