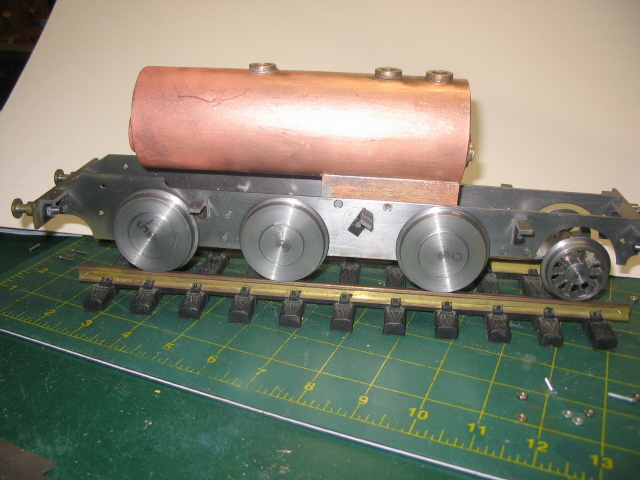 Here the boiler is fited between the frames.
The smoke box saddle has been added and the boiler fittings are being made. I started a conventional water gauge, but the lower bush was so high the visible range of the glass would have been to low. I built a simplex type gauge with a milled brass body and a plastic cover. Im not sure how I'll seal between the glass and brass, or how well the plastic will hold up to the temperature and pressure, but if it doesnt work I can just remove it. The original plan does not have a gauge.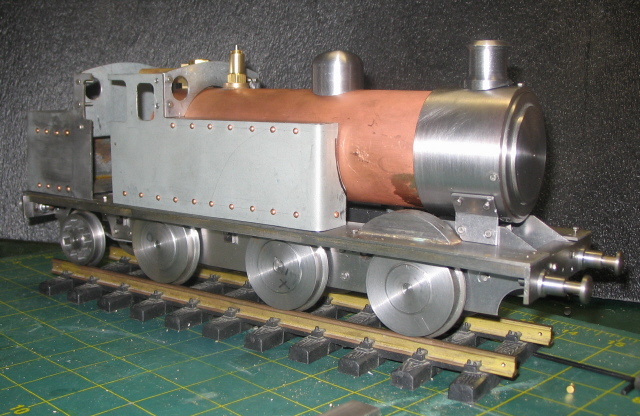 The sheet metal work is done for the tanks and tender. Note the side tanks do not have a back side, there is no use for a tank, but they might hide a radio for R/C control some day.

The rivets are not really to scale, and LBSC is kind of hard on the whole idea of rivets, calling them 'pimples'on a model, but I like the look so I added them.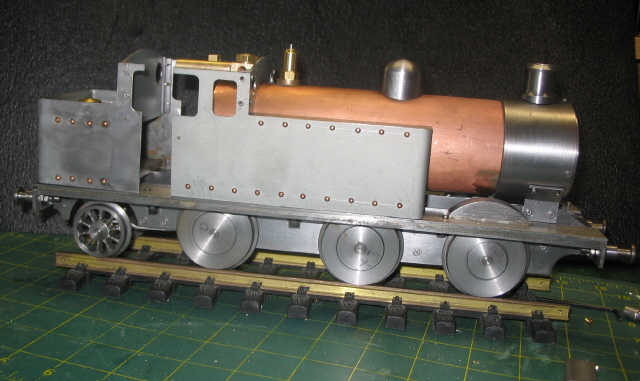 The smokestack, dome and safety vale have been added,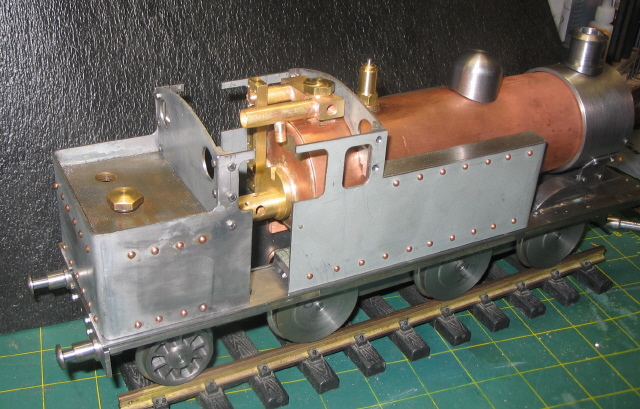 A view into the cab with some of the steam fittings installed.

The tender was built when I was planning to use an alchol burner, so it has a tank built in and solderd. However, its just sheet metal and soft solder, so its not really suitable for gas. It only fills half the tender so there is room for a gas tank, and maybe someday Ill add an axle driven pump anad make it a water tank.