Michigan
We left Detroit on Monday morning and headed up I75. We planned to go directly to Mackinaw City a over to the island, but we were later than we wanted, and the weather was poor, so we decided to drive along the shore of Lake Michigan. We went into Harbor Spings and walked around a bit.

There is a lot of stone on the Great Lakes and in this lovely coastal town of Harbor Springs, some buildings are constructed of rounded lake stones, like this pretty little church.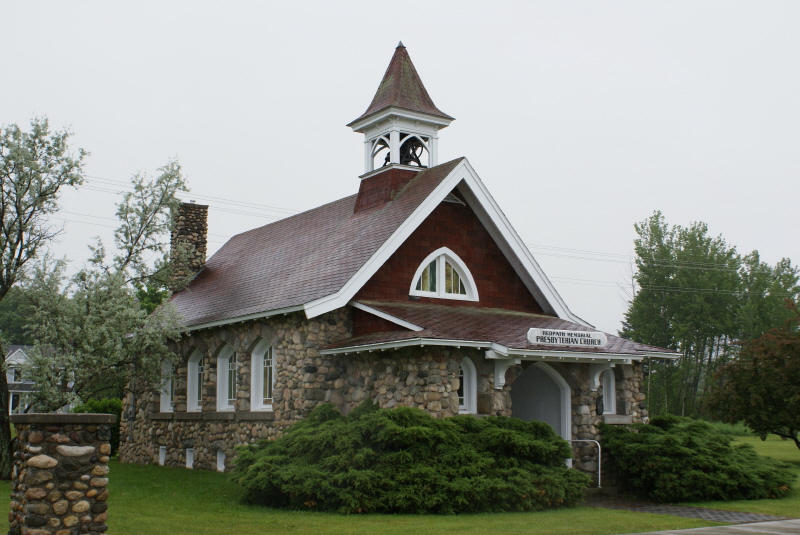 We found a motel in Mackinaw City for the night, then Took the ferry over to Mackinac Island off the Straights of Mackinac in Lake Huron. A view of Fort Mackinac on the hill and a another ferry heading to the island.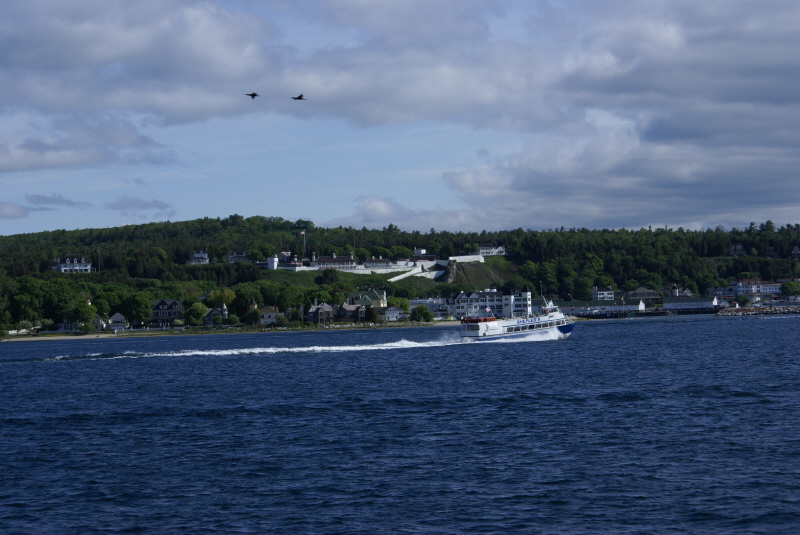 Arch Rock. One of the stone edifices along the coast of the island, created by erosion.
The view from Arch Rock lookout to the shore below and out across Lake Huron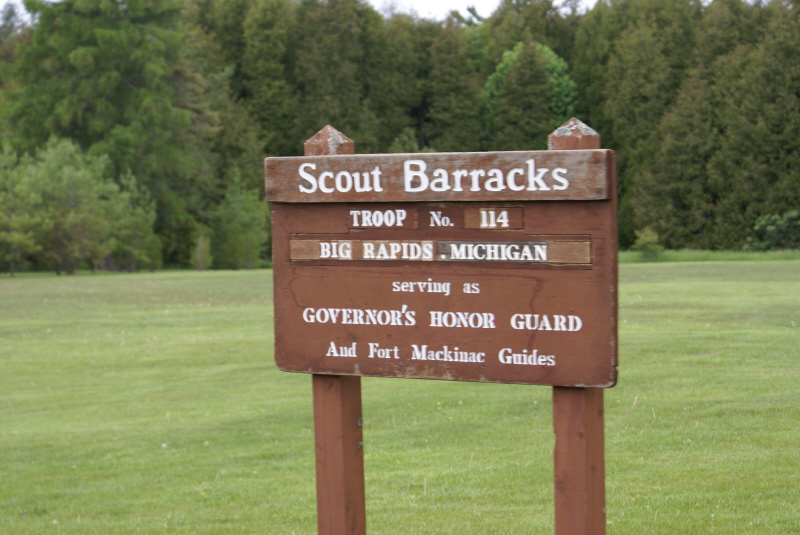 The Boy Scout Barracks holds one troop each week, selected by the governor. They are responsible for raising all the flags on the island, and helping as tour guides. Ron was here 2 times with his Boy Scoup troop.
A view of the island village from the fort road.
There are no cars or other motorized vehicles allowed on the island. This is the carriage from the famous Grand Hotel.