Wyoming, Devils Tower to Grand Teton
Just into Wyoming we stopped at the tourist info center and picked up maps and brochures. This was the smallest center yet, just a tiny shed, but a very helpful lady, and we got some good info. We changed our planned route and were headed to Grand Teton park first, then an entry in Yellowstone from the south.

The first stop was Devils Tower. This is an amazing struture, it can be seen several miles away. The land around it is fairly flat, so it shows up well. It was formed by a volcano that punched up through softer rock. The lava inside the volcano solidified, then the softer rock around it erroded away, leaving this tower.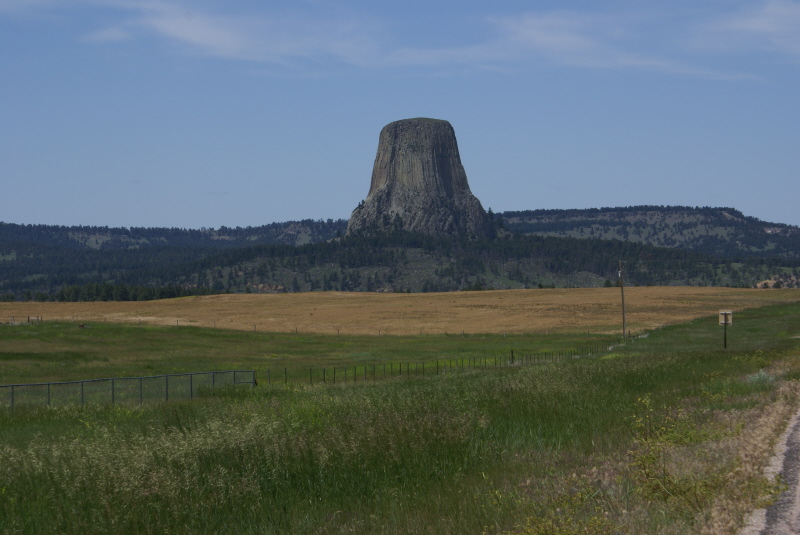 We drove right to the base of the tower and walked up the trail a way.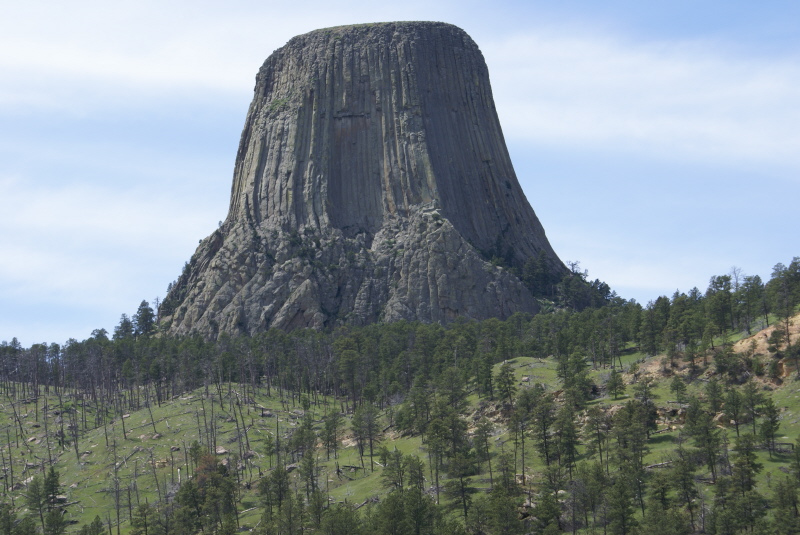 We headed across the state, and down Ten Sleep canyon, headed for Worland. This was our first view of big mountains, and it was pretty impressive. The GPS showed we were up near 9,000 feet. We spent the night in a nice Days Inn, and were able to make some reservations for Yellowstone and Cody. We were probably crazy to be making them the day before, most people make them weeks ahead, but we managed to get into the places we needed.
From Worland we drove into the Wind River Canon, also very long and very steep. It has been dammed and has a very big lake below it. As we crossed the Wind River Indian Reservation the camera battery went dead. We stopped in Dubois and plugged the charger in at the gas station, then went for a walk and had lunch.
Grand Teton park was not what we expected- the mountains are huge and beautiful, but the park road simply runs along the base, beside the lake. It never gets up into any of the mountains.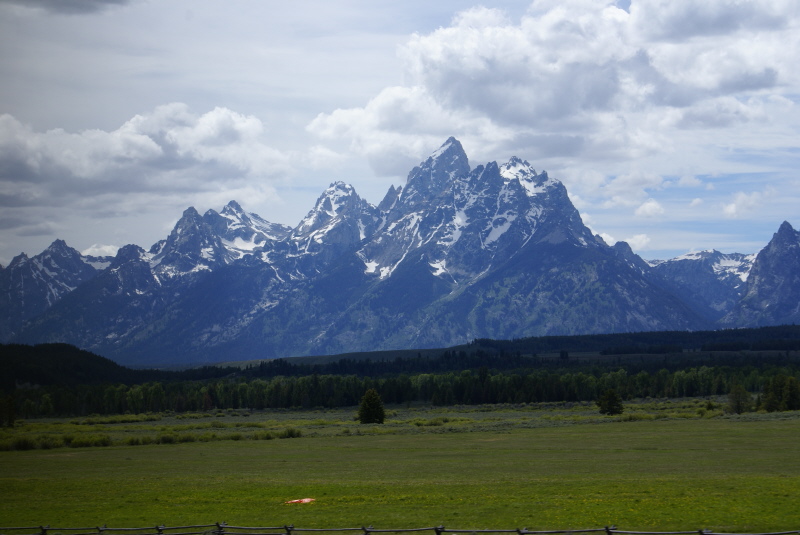 We stopped at several places to look and read the info boards. Here a rock thief is trying to hide a pretty rock behind her as she returns to the car.
This is looking back toward the park, across Jackson lake.